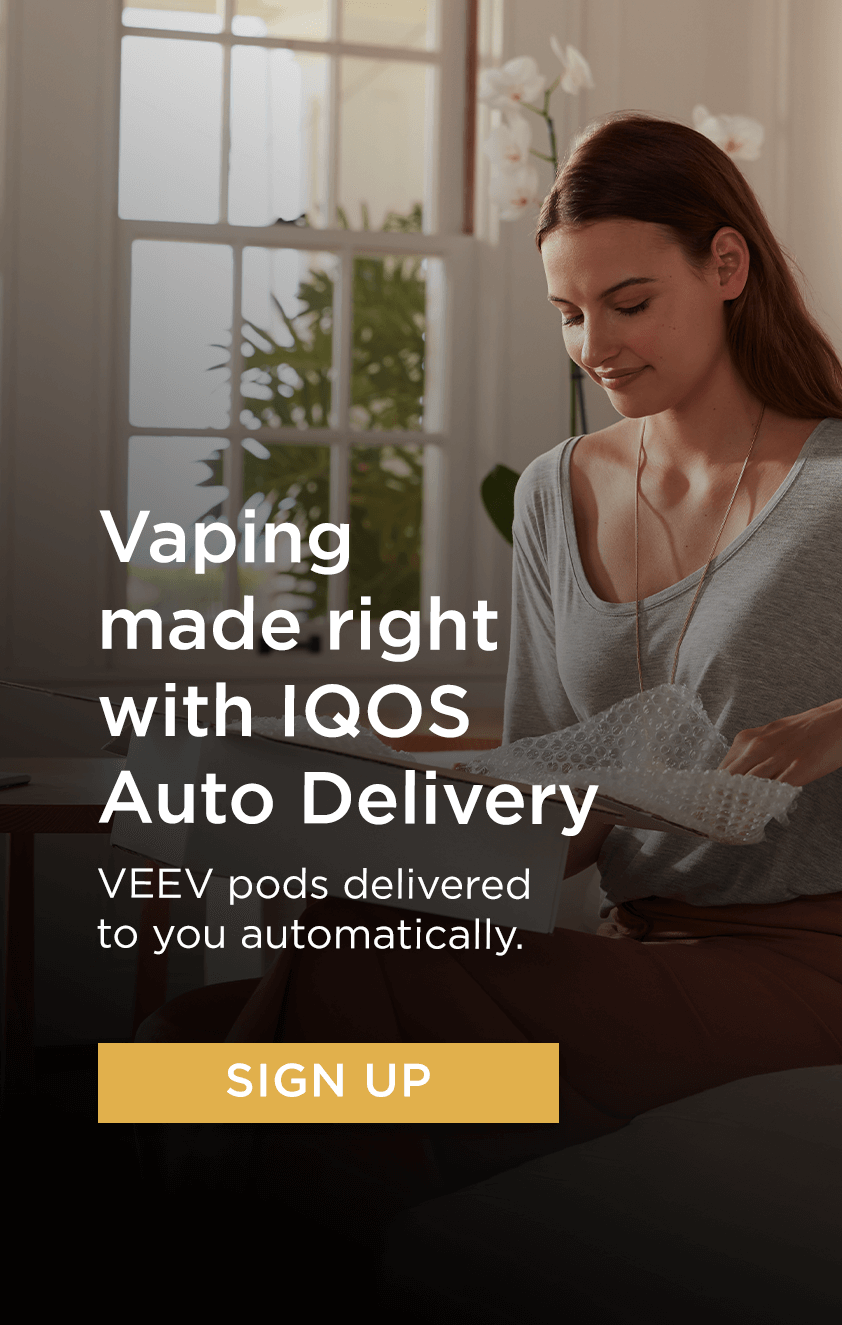 BENEFITS OF AUTO DELIVERY
Discover hassle-free vaping and extra benefits made with you in mind.
DISCOUNTS AND OFFERS
Save up to 25% and enjoy exclusive
offers* plus free Standard Delivery.
HASSLE-FREE
One time set up then we do
the rest. Cancel anytime.
FLEXIBLE
We deliver to you. You say
when, where, and how often.
*Available on selected plans.
CHOOSE YOUR PLAN
Free Standard Delivery on all plans. Fortnightly and monthly options. Cancel anytime.
On average, a single VEEV pod can last up to 1 and a half days.
Important: Discounts apply only when ordering 5 pods/fortnight or 10 pods/monthly on the Casual plan and 10pods/fortnight or 20 pods/monthly on the Regular Plan.
GET STARTED

GET STARTED
1
CHOOSE
Choose a plan that
suits you best.

2
SET UP
Select your VEEV flavour
pods and how often you'd
like them delivered.
3
ENJOY
Complete checkout and
enjoy receiving your VEEV
pods automatically.
STILL HAVE QUESTIONS?
How do I sign up for Auto Delivery?
How many pods can I get delivered?
What discounts are available?
How often can I have my VEEV pods delivered?
When does my credit card get charged?
How will I know when my order is on its way?
How can I cancel my Auto Delivery plan?
More frequently asked questions.
How do I change my current plan?
Can I pause or take a break from my Auto Delivery plan?
How do I see what's in my order and my delivery dates?
How can I add more items to my plan?
What happens if my credit card is declined?
How do I change my credit card details?
Can I use promotional offers or special deals with Auto Delivery?
What if an item in my Auto Delivery order is out of stock or no longer available?