Break free from smoke this New Years
As another year comes to an end, we reflect on the year that was; our accomplishments, and the things we could have done differently. We look ahead to the New Year with optimism and hope, looking to make positive changes and a fresh start in our lives.

If your goal is to welcome the New Year by making a positive change, then now's the time to think about how you can achieve that. First, remind yourself of some of reasons why you may want to break free from smoke.
Leave the smoke smell behind
You're so used to the smell of smoke that you don't even notice it anymore – but others do. People can notice the smell of smoke on a bus or in an elevator– we've been there before and understand the situation. You're tired of being 'that guy' and you're not about that life anymore.
Get closer to the ones you love
The harms of second-hand smoke are real, and it affects the quality of life of the people around you. You worry about your loved ones inhaling your second-hand smoke and you often try to smoke as away from them if possible. Let your loved ones be your motivation to make the better choice this year.
Live better
When you burn tobacco, it reaches temperatures up to 900˚ Celsius and releases smoke which contains more than 6000 chemicals – some of which are harmful to the human body. We know that inhaling smoke is the main cause of smoking related disease. However, when you control the temperature of the tobacco (by heating it to lower levels so that it doesn't burn or combust so that it produces no smoke), the levels of harmful chemicals are significantly reduced.
What makes IQOS different?
The tobacco heating system in IQOS simply heats real tobacco instead of burning it to release all the tobacco flavour without the presence of smoke. This advanced Swiss - designed HeatControl ™ Technology controls the heating temperature of the tobacco below 350 degrees Celsius preventing it from burning and releasing smoke. Because of this, our science shows that IQOS emits on average 95% less harmful chemicals compared to smoking cigarettes.*
We're in this together
It's not just about the device experience, but also the support we offer. When you purchase an IQOS, a big support network is available to you. Our dedicated IQOS Coaches are on hand to help you every step of the way, giving you tips and support throughout your smoke-free journey. We understand how hard change can be, so we're ready to make it work with you. Any change of ritual can take some getting used to but like most things in life, anything is possible when you put your mind to it. If you're unsure, please try it out for free. No obligations.

It's time to break free from smoke this New Year.
*Important information: A 95% reduction in harmful chemicals does not necessarily equal a 95% reduction in risk. IQOS is not risk -free. Intended for vapers and smokers over the age of 18.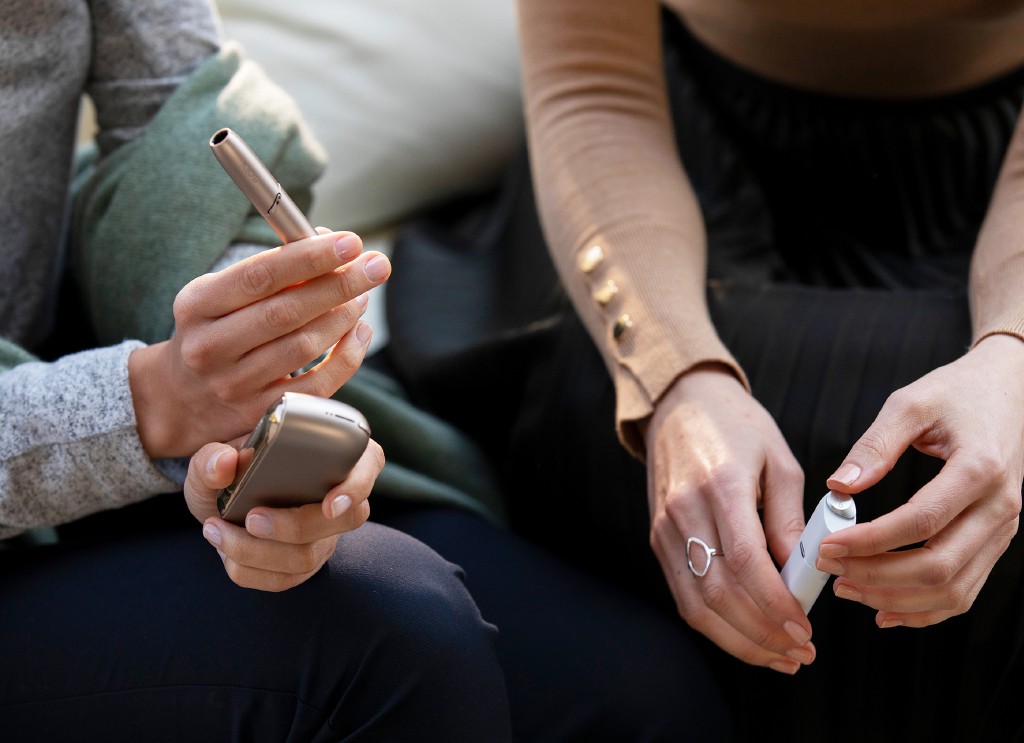 Try an IQOS device for free
Our 14-Day Trial programme lets you try the IQOS device for free, so you can experience the benefits without obligation.
Change isn't always easy, but we're here to help you succeed. Your trial comes with IQOS Premium Support so you can choose how you'd like to receive dedicated assistance throughout your journey. Technical assistance or tips, we've got you covered.
TRIAL NOW